New Trophies And Beat School Levels Included With Paid Sound Shapes DLC
Posted by Chris K on December 3rd, 2012 | 1 Comment | Tags: Sound Shapes
The new level creation packs for Sound Shapes have been released on the Asian PlayStation Store tonight for HK$8, roughly $0.99 each.
As we mentioned a while back there are three paid Sound Packs and one free terrain pack, but what we didn't know is that there were some other surprises in store. Each of the paid sound packs includes 5 sounds that you can use in your levels, but also included are 5 Beat School lessons and some new trophies.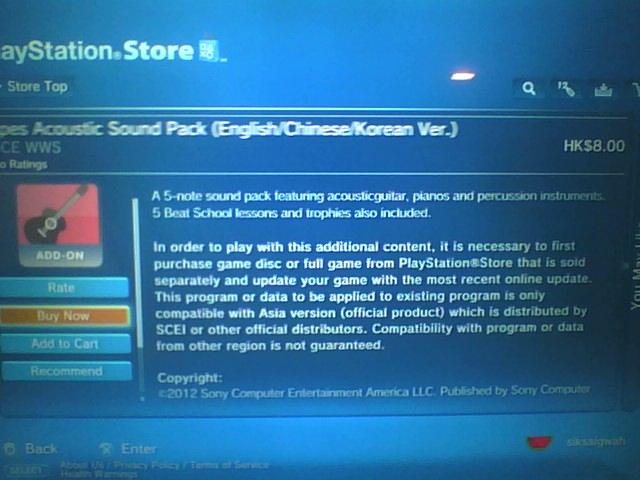 I really loved the Beat School section of the game and mentioned in my review that it "is a really great way to get a hang of the games rather robust level editor." What better way to show you these new sounds than using the Beat School.
I am sure we will see some information about this on the PlayStation Blog tomorrow and we will update this post with anything new.
---