PlayStation All-Stars Battle Royale Beta Out Now For PS+ Members In Asia
Posted by Chris K on July 24th, 2012 | 1 Comment | Tags: Playstation All Stars Battle Royale , PlayStation Plus
PlayStation Plus members in Hong Kong and Singapore have something to be excited about tonight, as they have been give access to the PlayStation All-Stars Battle Royale Beta.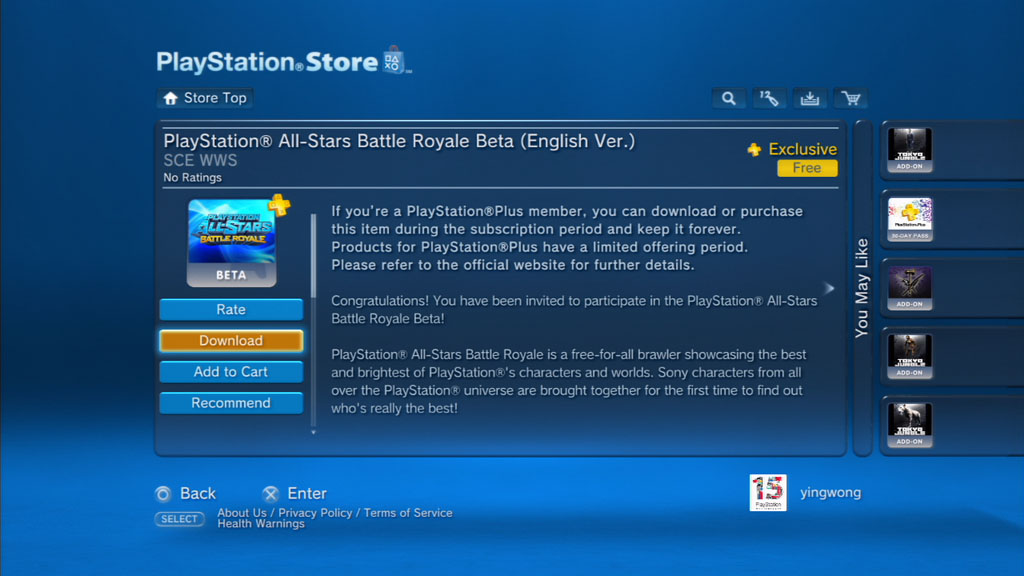 Featuring the original 6 announced characters, the goal is all about Multiplayer. The developers will be testing server loads and match making features.
There is no word on when or if this will come to EU or NA Plus members. There was supposed to be an "action-packed" beta for Plus members in July. However that got pushed to August. All-Stars could very well be that beta.
---