WizOrb Coming To Minis This June
Posted by Chris K on May 26th, 2012 | 1 Comment | Tags: Beatshapers , E3 2012 , Tribute Games , WizOrb
WizOrb will be making its way to PlayStation Minis this June thanks to Beatshapers and Tribute Games. While there is no date set in stone, we do have a price for the title: $3.99 or €2.99.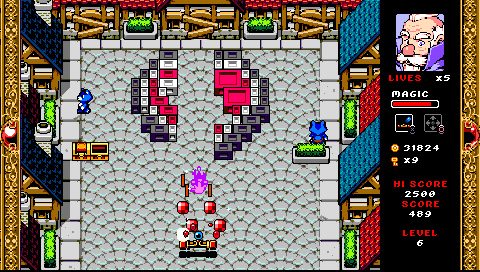 Click to view full gallery…
WizOrb is a take on the old block-breaker/arkanoid genre, but with a magical twist. You play the game as Cyrus, a wizard who is a master in the art of Wizorb. With this power you can do numerous things to the ball as it is bouncing around the stage destroying blocks and enemies. Check the video out above to see what I mean.
The press release states that the game will also work on Vita but I will make sure to ask if that is worldwide or just in Europe.
---