PSNStores Rocking Your Stocking: Day 3
Posted by Chris K on December 21st, 2011 | 43 Comments | Tags: contest , rocking stocking
Welcome to Day 3. As we are getting close to Christmas I figure we should be giving out more stuff, so today I have 4 codes to give out :). Oh yea, you might be wondering who won from yesterday so here you go:
bettygo
Horror + TPS, something like Uncharted with elaborate setpieces but a scary game
Maplesniper
I think that combining a Racing game and a Tower Defense game would certainly be…..interesting. Other than that, all of my other ideas were taken. 😛
I will be emailing you later today with your Dungeon Defender vouchers 🙂
Here is what you need to do for today, guess the game! This time I have a screen that I cropped, guess the game correctly and you will get added into the pool for random drawing. I will be posting hints on Twitter today if know has guessed.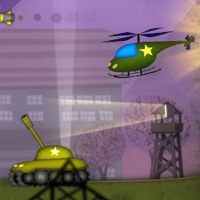 Good luck
---