Vita Game Cases Seen In Wild
Posted by Chris K on September 14th, 2011 | 0 Comments | Tags: PSVita
People wandering around the TGS showfloor today will get to see many things. One of them being what the PlayStation Vita game cases look like. CheapyD from CheapAssGamer.com snapped a pic of the game cases for Uncharted, Hot Shots Golf 6, and Gravity Daze.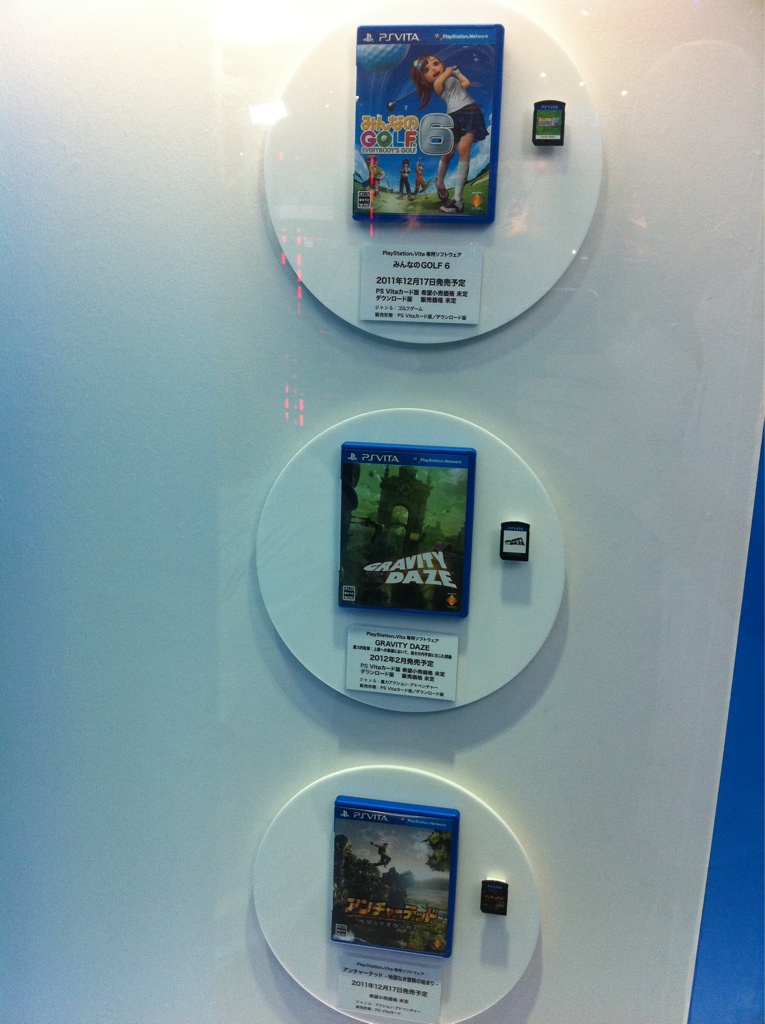 After seeing this, friend of the site Chubigans mocked up the cases next to some other currently used ones. As you can see it is just a little taller than a DS case but not as wide.
So what are your thoughts on the Vita case size?
---