Disgaea 3: Absence of Detention Announced For Vita
Posted by Curtis H on September 16th, 2011 | 2 Comments | Tags: Disgaea 3 Absence of Detention , PSVita
Earlier today NIS America announced plans to bring an improved version of Disgaea 3 to the Vita. Planned for a Spring 2012 Vita release Disgaea 3: Absence of Detention promises to include new characters, stories and gameplay systems.
Key gameplay features include the ability to manipulate a stage's rule set with geo blocks and the complimentary geo panels that, when paired with a geo block, can alter various status effects. The fan-favorite item world, a set a randomly generated stages used to increase the level of any item in the game, also plays a major part in the game.
Below is one of the new characters that will appear in new version of the game.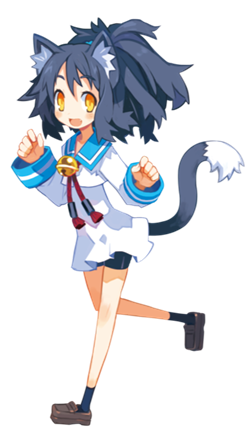 When Disgaea 3 launches next Spring it'll include all of the DLC from the PS3 version of the game which, in case you were wondering, amounts to another $50 worth on content.
---