ESRB Watch: Tecmo Bowl Throwback
Posted by Chris K on February 19th, 2010 | 0 Comments | Tags: ESRB Watch , tecmo bowl
ESRB is full of leaks today. The first of these is Tecmo Bowl Throwback. This game will be released on both PSN and XBLA. There is a description which states the following:
This is a top-down arcade-style football game in which players compete against teams around the country to become the "Tecmo Bowl Champion." Some of the football highlights are depicted in animated cutscenes (with better graphics); a few non-football highlights depict cheerleaders wearing low-cut tops while dancing. And a jumbotron screen displays a 2D swimsuit model with some exposed cleavage.
All I have to say is, this remake better have Bo Jackson.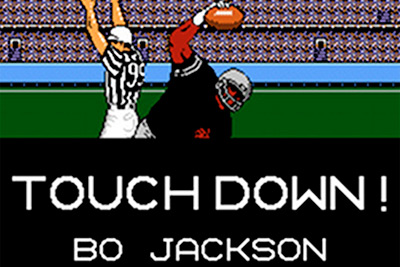 After talking to Tecmo they have told me that the game will be out for both XBLA and PSN this spring.
---